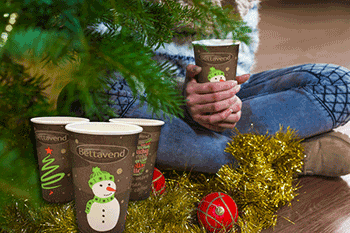 Deck Your Halls with Cups of Coffee…
...of every type, and hot chocolate too. Plus teas, milk, fizzy drinks, water, fruit juices and snacks.
Should your supplies run low, or system(s) go slow, you can count on Bettavend to deliver.

It's business as usual: 8.30am – 5pm, Monday – Friday, excluding Bank Holidays.
Because Bettavend is more than just coffee.
Have a toasty, tasty Christmas and New Year!